I've used 3G Internet access since January 2009, by that time I missed some connection information in
KNetworkManager
(and afterwards Plasma Network Manager), especially data traffic usage and signal quality. During Akademy-br in April this year I started researching how to implement data traffic usage graph in KNetworkManager (KNM) and figured out we could have interesting features if we had support for ModemManager (MM). After
Akademy-br
I wrote an initial ModemManager implementation tied to the NetworkManager Solid backend.
Some time later, Sebastian Kügler invited me to work on Plasma NM instead of KNM, which I accepted since I really like the traffic graph in Plasma NM :-). Since then I rewrote my initial Modem Manager implementation to be a Solid backend separated from NM backend and committed it to trunk during Akademy 2010 in Tampere. I also did plenty of hacking at the Solid Sprint and I just wanted to thank the Solid guys for helping me when I asked and for the great time in Madrid last weekend.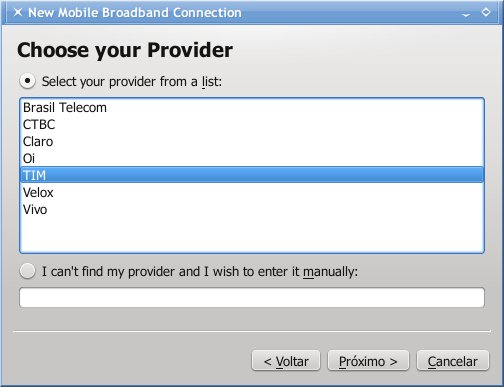 The MM backend took me several weeks of work: it is a big implementation with 151 files changed/added to Solid. I used it as base to add more information to Plasma NM's interface details tab (operator's name, signal quality and access technology) and the signal quality meter in the connection tab. Some people asked in my blog if I could port the nm-applet's connection wizard to Plasma NM, even my employer asked me to do that, so I finally started porting it. This week I have finished the Mobile Connection Wizard, which makes it easy to configure 3G connections in a Plasma workspace like with Gnome's nm-applet. There is still a little polish to add, but I think the result will please the people who missed this feature.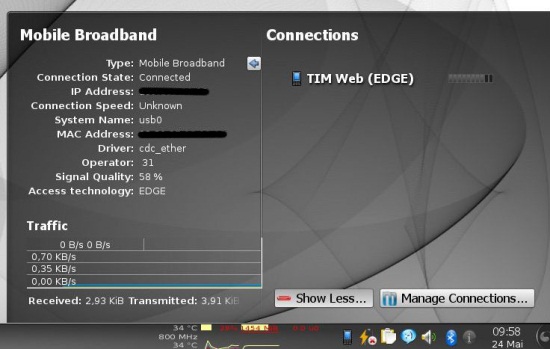 Today, Plasma NM works great and has the most important features for a network management system. The next things I want to work on is PIN/PUK unlock, adding data traffic graph and adding a dialog to select which details to show in the interface details tab. One thing I really wanted to see working properly in Plasma NM is connection sharing. Network Manager already supports that but its implementation conflicts with existing firewall rules, and does not support encryption or access control lists. I created a script that supports all that, although it conflicts with NetworkManager. I plan to use the knowledge I have received implementing that script to improve connection sharing in Network Manager and Plasma NM.
I also wanted to implement SMS read/send and contact management but unfortunately ModemManager does not support those two features in my hardware so that is something that waits for that support to be added.