The pace in KDE Telepathy has been lively in the past few weeks. Many components have been successfully updated to the new Telepathy-Qt 0.5 API and are getting quite stable.
In the weekend of 8 to 9 January we held a online hacking session for working on the accounts configuration page. The results were fantastic; quite a few people joined to help out, many until the early hours of the morning. They kept working on the next day to submit even more patches to Review Board! Many thanks to everyone who helped out.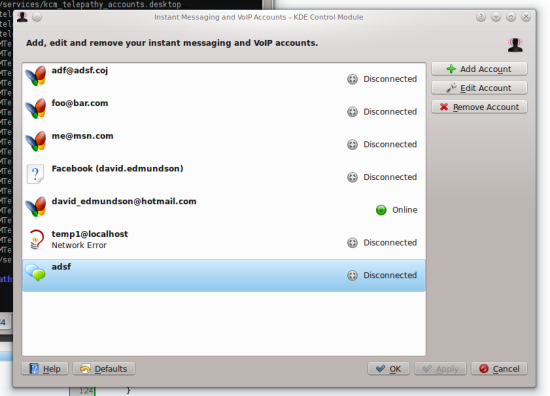 The user interface looks a lot cleaner thanks to a lot of work by Thomas Richard and myself and we now have plugins to set up accounts on a range of different protocols. Lasse Liehu wrote the interface for configuring IRC accounts and Domme Schmidt finished the graphical configuration for ICQ, and AOL is well underway. This is all on top of the existing Jabber and Live Messenger implementations. It's coming together to look like a polished application.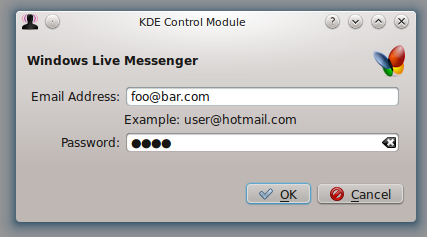 While several components are ready, other key parts such as the library of widgets, KJobs and the contact list, still need some more attention. However, we are making good progress and steadily moving towards having a decent very early beta within a few months time. You can get more information about the project at the KDE Community Wiki which also has contact points in case you want to help.